Financing Made Simple for Your New or Used crossover, SUV or truck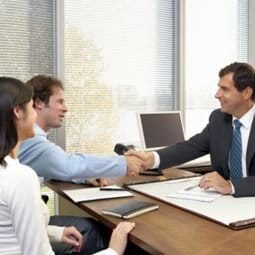 We know that you love Ford models, and we can understand the appeal. These models are known for their longevity and style, plus they're affordable so our Russell, Phillipsburg and Hoisington customers can make the most of their busy schedules. If you have found a model that suits your needs, or you are just beginning your quest, consider what your financing options might be.
Don't know whether to lease or get a car loan? We'll help you out here at Lewis Ford of Hays

Choosing between a lease and a car loan is a critical decision, but with the help of our finance team, we can make that decision simple for you here at Lewis Ford of Hays. For example, if you're looking to switch up your ride every few years, you might want to lease one of the new Ford models available at our dealership near Russell, Phillipsburg and Hoisington. On the other hand, if you're the type that loves to drive your cars for the long haul, a car loan is undoubtedly the financing option for you. Whatever your choice, we'll make the process easy and streamlined for your convenience.
Ready to Learn More? Get Started with Us Today
Discovering your favorite new Ford model is only part of the process, and our team here at Lewis Ford of Hays is ready to help you take the next step. We're proud to serve all of our Russell, Phillipsburg or Hoisington customers here in Hays, and we see that your experience is complete with the highest level of service possible. Visit us today to get started toward finding the perfect new crossover, SUV or truck for your budget.